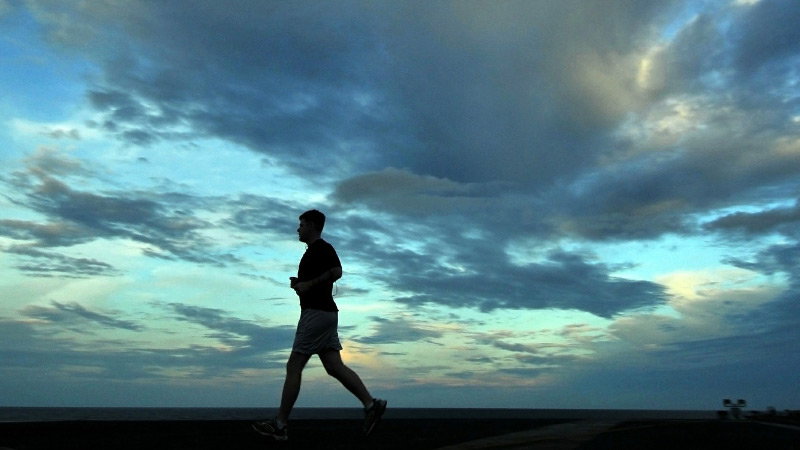 Fitness After Fifty: Living Life to It's Fullest!
By Ryan Hamilton | Fitness Program Director | INenergy | FITNESS
Greg, 54, is a busy executive who used to think he had no time, energy, or ability to work on his fitness. Thanks to his years with INLIV, he's in better health now than he's ever been.
Greg's Goals: A 2008 shoulder injury had reduced his range of motion, and he didn't like feeling lethargic after work – especially with valuable family time being wasted every evening. Faced with weight gain and the problems that came with it, such as high blood pressure and lost muscle mass, Greg wanted to slim down, manage his stress levels, and spend more time being active with his family.
"I started running and I went on a 'couch-to-5k' program…In the summer of 2015, I ran my first 5k. Now I am running 10, 12, 15k three times a week, and working out 3 times a week at INLIV….the first thing I noticed is all the weight that came off – I was 205, now I am at 165 pounds. The first six months, changes were dramatic. What happened to me was quality of life."
INLIV's Strategy: Because of Greg's specific conditions, he met with many of INLIV's trainers, implementing several programs in order to fully realize his goals. Greg was originally a Corporate Health INLIV client (as part of the Executive Medical Assessment program). In 2008 he transitioned himself and his family to INLIV's Total Health Management program.
When Greg signed up for INLIV Fitness services, the team did an assessment of Greg's athletic needs, in consideration of his shoulder injury. The INLIV Fitness team specifically looked at Greg's abilities and considered ways to improve his healing going forward, ultimately implementing a weekly fitness schedule that can even be done on the road while traveling.
Healthier eating, scheduled workouts, proper motivation, and a personalized touch have all contributed to a better life for Greg – years after he had resigned himself to poor joints and poor habits, he has a fresh and positive outlook at his future!
"I attribute it all to INLIV. The trainers I work with knew about the shoulder…the trainers are very creative about finding ways around it. Since university, I have ignored my body and my fitness – at age 52, you decide you are going to do something, and it's amazing to see how your body responds…Now I feel better than ever. Before, I worked, then I came home – I was tired, and I was overweight and I felt lazy. I am now more conscious of what I am eating…I drink a lot of water. I pack more of my lunches. I don't crave sugar as much."
The Outcomes:
Greg self-reports that the biggest improvements in his life since working with INLIV are:
Weight loss: Nearly 40 pounds since June of 2015.
Overall health: Better range of motion in his injured shoulder, less knee and back pain, better cardiovascular readings.
More energy: He can do more with his family, especially his kids, and is no longer trapped in a constant cycle of stressful work all day and lethargic couch surfing at night.
Greg has more self-confidence, and especially loves the improvement to his quality of life when it comes to the activities he can enjoy when he's not working – activities that, ten years ago, he never thought he would be able to do.
"The personal touch makes a big difference…I don't want to go anywhere else – I just want to go here."
Want more information about how you can impact your life in a positive way?
Take a look through our website and see some of our many offered services. There, you can:
Ryan Hamilton completed his Master's in Sport and Exercise Science in New Zealand before working in the UK for 2 years. Ryan is a Level II Certified Exercise Physiologist and registered personal trainer, with extensive experience and knowledge in the fields of physiology, research and musculoskeletal rehabilitation, as well as in teaching and training others.